Experience video communication across systems and intuitively
Zoom Meeting & Chats is a cross-system video conferencing software with an intuitive interface and extensive user management.
Zoom is designed for high-definition video meetings, allowing single chats but also an almost unlimited number of participants, as well as video webinars, cloud recording and translations, use of a whiteboard or a virtual background. Zoom is considered one of the best tools for online meetings in HD quality.
You can easily switch from live chats with individual team members directly to a video conference or vice versa to individual or group calls. Use Zoom with a wide range of devices, with the desktop client or via the mobile app. Broadcast events and meetings live via social media. Zoom Meetings impresses with its intuitive operation and data protection-friendly configuration options.
We would be happy to advise you in detail about Zoom Meeting & Chats, Zoom Rooms, Zoom Phone or Zoom Videowebinars.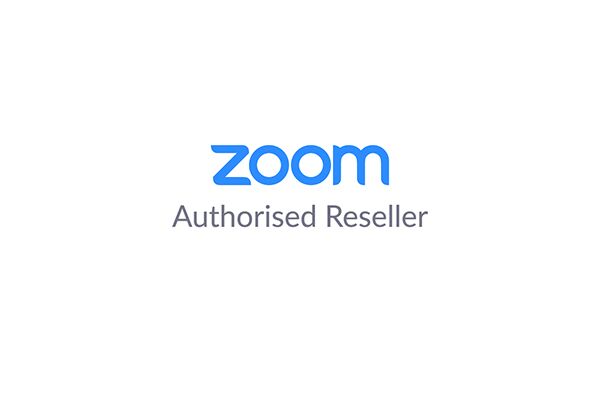 Zoom Authorised Reseller
Why choose Pix Software as your Zoom partner?
Personal customer service with German-speaking support and customized solutions according to your individual requirements.
We realize ZOOM complete solutions - we do not only offer licenses, we also provide services like consulting and installation.
We offer Zoom Meeting & Chats at the following conditions:
PRO
Great for small teams,
From 5-9 licenses
139,90€/License/Year
BUSINESS
Small & Medium Enterprises
From 10 licenses
189,90€/License/Year
How do the Pro and Business versions differ?
Pro license:
Work with up to 100 attendees
Increase the number of participants up to 1 000 with the Large Meetings add-on
Unlimited group meetings
Stream to social networks
1 GB cloud recording (per license)
Business License:
In addition/complementary to the Pro license
Work with up to 300 participants
Increase the number of participants up to 1 000 with the Large Meetings add-on
Sign up once
Cloud recording transcripts
Managed domains
Corporate branding
For daily updated terms and conditions, including those for complementary products such as Zoom Video Webinars, Zoom Rooms, and Zoom Phone, click here.
FAQ
Is Zoom safe?
With very little effort in implementing the associated security requirements, a video conference with Zoom can be deployed in a privacy-friendly manner. With AES-256-CCM encryption (as of May 2020), controlled data forwarding, server location selection, 11-digit meeting ID, and numerous other measures, Zoom can be configured to be highly secure.
How does Zoom Meeting work?
To schedule or start a Zoom meeting, you need the cloud-based Zoom Client for Meetings software. If you don't have a client installed on your device, join the meeting via the web browser. You can also install the software during registration or after the meeting.
As a cloud-based solution, Zoom connects you to the other participants via the cloud. Therefore, all you need is your Internet-enabled device, camera and microphone, and an Internet connection.
Are there Zoom complete solutions for companies?
Yes, the Zoom Meeting subscription can be extended as required by using add-ons such as Zoom Rooms, Zoom Phone or Zoom Webinar.
For videoconferences involving multiple people from one location, we recommend a professional infrastructure. Powerful audio and media technology and video conferencing telephones adapt to your individual requirements. We will be happy to advise you on suitable bundles.
Zoom advantages
Compatible with standard video conferencing systems (Skype, etc.)
Integration of large conference rooms
Transferring screen contents
Whiteboard
Privacy-friendly configurable
Use on all platforms
High integration in standard programs
Single-user solution, but also up to 500 participants in a conference
Perfect picture and sound quality in HD
Scalable solution for small, medium, large businesses and corporations
Request your individual consultation now!
We will be happy to advise you on all matters relating to Zoom.
Write to us and we will get back to you within one business day.