Integis® Cloud
Integis® is a brand of Pix Software GmbH, the Integis® Cloud was previously known as Pix Private Cloud.
You will find areas such as private cloud solutions, IoT testing, smart home solutions, EMC measurements and in-house collaborative tools and solutions under the Integis® Campus brand head.
We have been your partner for collaboration tools and solutions for almost 30 years. Not only in the area of hosting in our highly secure Integis® Cloud, but also with the software products from Atlassian, JetBrains and Nextcloud, we know our stuff. Benefit from our experience as a full-service provider - we will be happy to advise you.
Reliable and secure hosting
for your individual collaboration tools and solutions
Your data is in the best hands with us - available, confidential and unchanged.
As a full-service provider, exclusive German support, short-term implementation of your requirements and a fair price are a matter of course for us.
Secure hosting from JetBrains, Nextcloud and more
Our ISO 27001 certification enables us to offer you the highest level of security and quality. We consider extensive certifications of data centers to be a matter of course. Therefore, at Pix Software all company divisions and their processes are audited according to ISO. You are welcome to convince yourself of this.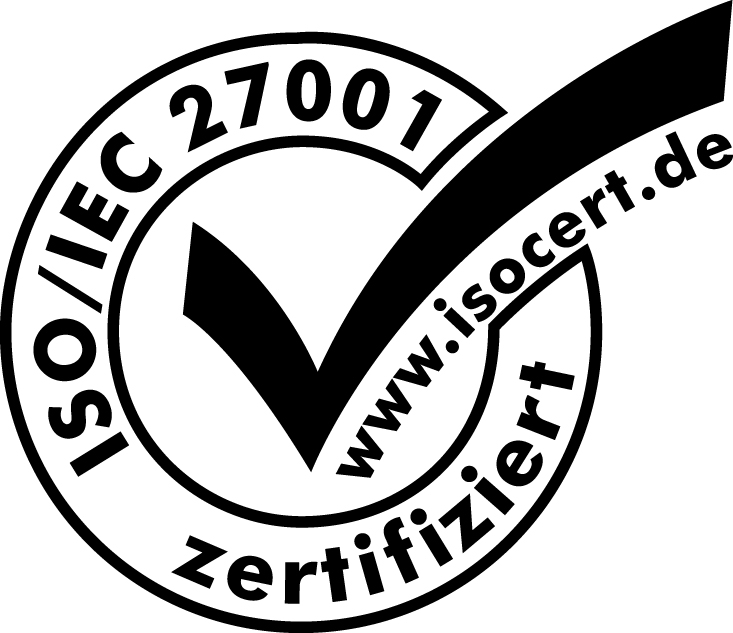 Integis® Cloud
Our private cloud is based entirely on our own servers, which are housed in locked cabinets in three different data centers in Germany. All servers are exclusively owned by us and no third party has access to the cabinets. Renting servers and services from data center operators are not an option according to our understanding of security.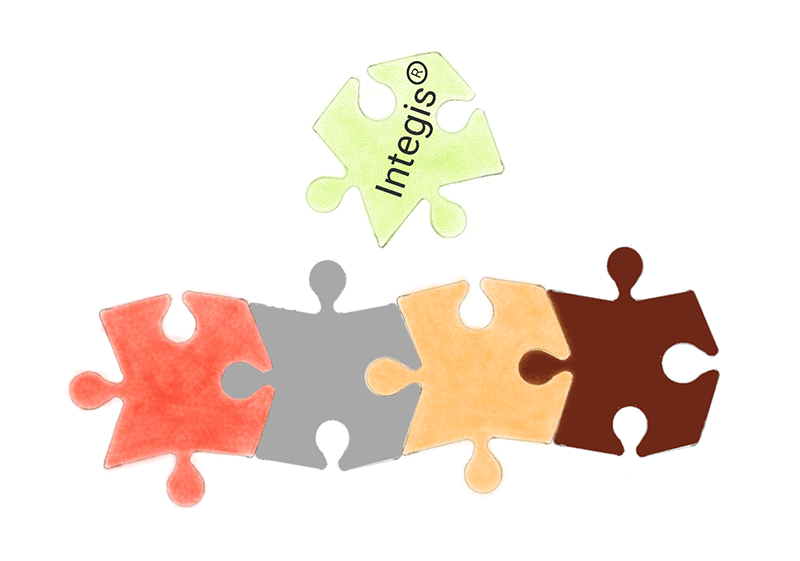 Modularity
The standard hosting can be extended with various additional modules and thus significantly increase the scope of services. These modules offer you maximum flexibility to meet your requirements.
Standard hosting
A cost-effective way to use your collaboration tools is our standard hosting. Here you get a fully configured instance with 3 GByte RAM, 2 CPU cores and 50 GByte disk space. This configuration is usually sufficient to run collaboration tools (e.g. from Atlassian, JetBrains or Nextcloud) in the standard configuration. Internet traffic is included in the price as a flat rate.
Internal BackUp Option
With this option, an additional backup (home directory plus database dump) of your application data is created daily, which is then available to you for secure download for 48 hours. The platform for this provision is located exclusively on Integis® Cloud's own systems in the known server locations.
Professional-Option
Our Professional Hosting option is aimed at medium and large companies. It includes an extension of the instance (Standard Hosting) to 4 GByte RAM, 4 CPU Cores and 100 GByte disk space. This is sufficient, for example, to run one Confluence and/or Jira instance each of medium size or alternatively two to three other collaboration tools simultaneously.
Additional modules are only possible with the Professional option.
» Performance module
For instances that have more demanding performance requirements, we recommend upgrading the memory size (RAM) and processor power. This is done in stages to packages with 2 GB of additional RAM and allocation of 2 additional CPU cores.
» Storage module
If the 100 GB of hard disk space provided is not sufficient, additional contingents of 20 GB each can be ordered. The price includes all necessary changes to the system, backup and emergency preparedness.
» RAM module
For instances that have more extensive memory requirements, we recommend upgrading memory size (RAM). This is done in increments to packages with 2 GB of additional RAM.
» VPN (Gateway) module
With this option it is possible to use our VPN concentrator for VPN operation between our hosting systems and our infrastructure. This module depends on the number of your sites. For example, if you have 3 locations, it is necessary to book 3 VPN modules to enable proper operation.
» Testserver module
As an extension to professional hosting, a server instance is provided as a test system. Here, the productive system is cloned once onto the test system and the test system is reconfigured with regard to the network environment (name, IP, ...). In the course of support, new copies of the productive server can be created at any time.
Data protection and security concept
You can trust that your data is in good hands with us - available, confidential and unchanged!
We host your instances on our servers - regardless of where you purchased the licenses. Our servers are located in data centers that are physically located in Germany and are therefore subject to German data protection law. This not only means more security for you and your data, but also helps you to fulfill your control obligations under DSGVO in a cost-effective manner.
Comprehensive data protection and an order processing agreement (AV) are now the basis for secure hosting in Germany.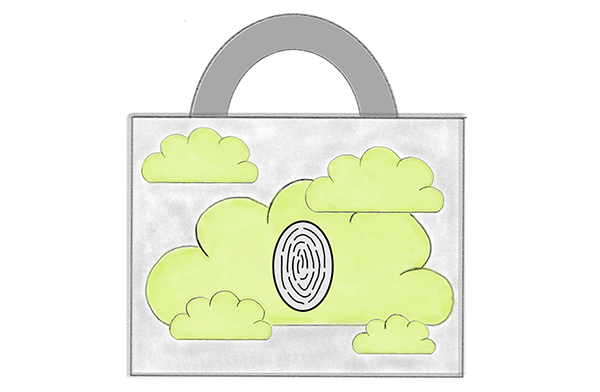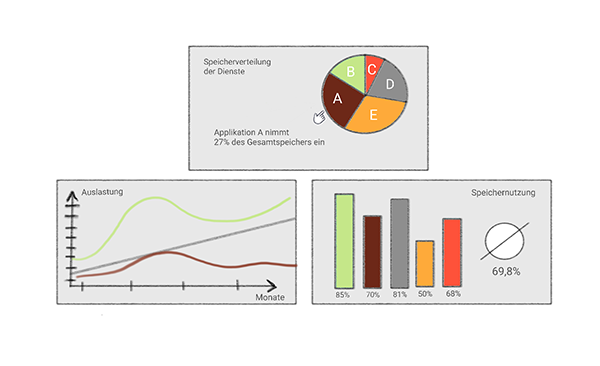 Monitoring around the clock
Our 24/7 monitoring immediately detects anomalies and faults in the system. Trained administrators provide around-the-clock problem solving in case of emergency.
Not only our servers and the customer instances, but also all associated systems and components are monitored with regard to their current developments (e.g. performance or storage space). If the threshold value is exceeded, services are restored automatically.
Availability
Redundant servers are available to ensure continuous operation and allow work to continue. In the event of a storage failure, the system always switches to another storage in the network. The data has already been mirrored there in advance.
In addition, we can offer you optional high-availability operation via two fire zones in hot standby mode for particularly business-critical applications. As a hot standby, we keep your resources there. This means that in the event of a failure of the primary site, a mirrored system is available to you at a second site. The latter is switched to automatically and within seconds.
» show more information
If your system is affected by a failure in the first fire segment, it swings to the second fire segment. There it starts automatically and is available again under the same URL. The recovery time objective (RTO) - maximum permitted unavailability of your service in the event of a failure - is in the range of a few seconds. Your data loss will not be measurable due to storage mirroring. Therefore, the Recovery Point Objective (RPO), the maximum duration for the data that may be lost, approaches zero.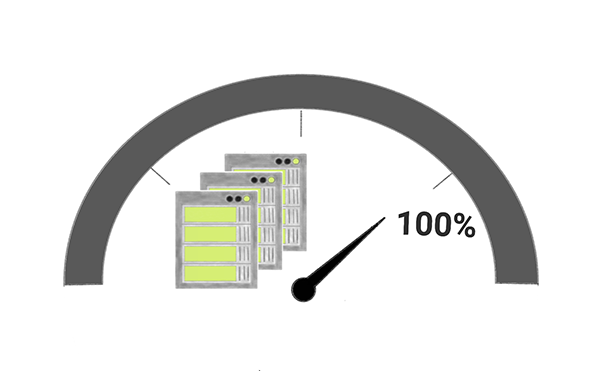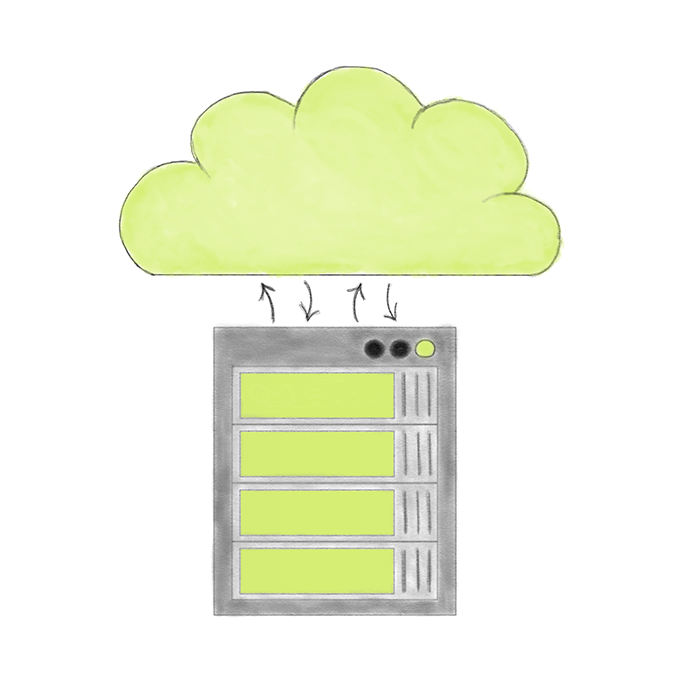 Backup & Disaster Recovery
To protect against third-party attacks, your backups are transmitted in encrypted form and stored in another, remote data center. There, it is optionally possible to make your system fully functional again as part of a disaster recovery solution.
» show more information
Your daily backup contains not only the data from the database, but also the data from the file systems of the instances. You will also find the configuration settings of your virtual machines (VMs) there. This allows this procedure to be classified as Disaster Recovery Level 1. Your system can be recovered in the event of a disaster.
When an unexpected failure occurs, disaster recovery is a top priority. Here we offer a Level 5 Disaster Recovery solution for customers who require a guaranteed recovery time. This includes a guaranteed recovery time according to RTO and a minimum data loss according to RPO.
In doing so, we support you in integrating the system into your BCM (Business Continuity Management).
Firewall & secure encryption
We protect your data with the most modern procedures. Our firewalls only allow the ordered, secured transmission paths. This prevents third parties from accessing the data. A permanent check of the data lines makes it possible to detect security incidents, such as incorrect encryption and attacks.
In addition, it is possible to connect your site to your instance via a site-to-site VPN (Virtual Private Network). Thus LDAP or Windows AD connections for authentication are possible. Connections to other systems and databases can also be established securely in this way. A combination of VPN and external access via the Internet can be realized.
» show more information
Web access to your systems is only allowed via the secure https protocol with SSL (Secure Socket Layer) encryption. For this purpose, we set up a secure SSL certificate for you when providing it on the web server.
If you wish, we can also set up SSH (Secure Shell) access to the instances. With this option you would even have direct access to the file systems of the instances. For security reasons, the rights are severely restricted.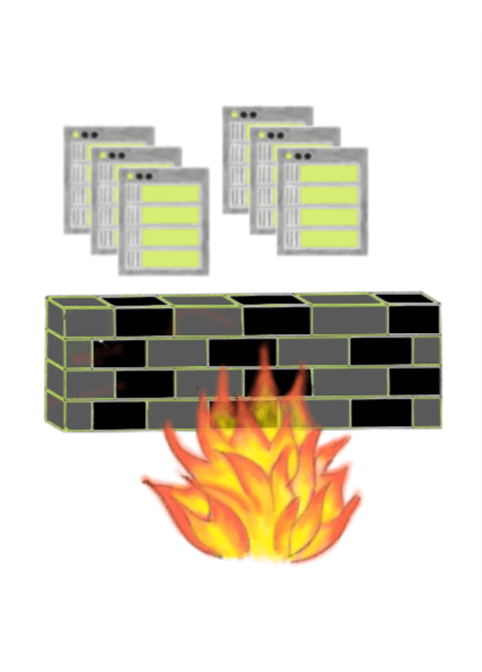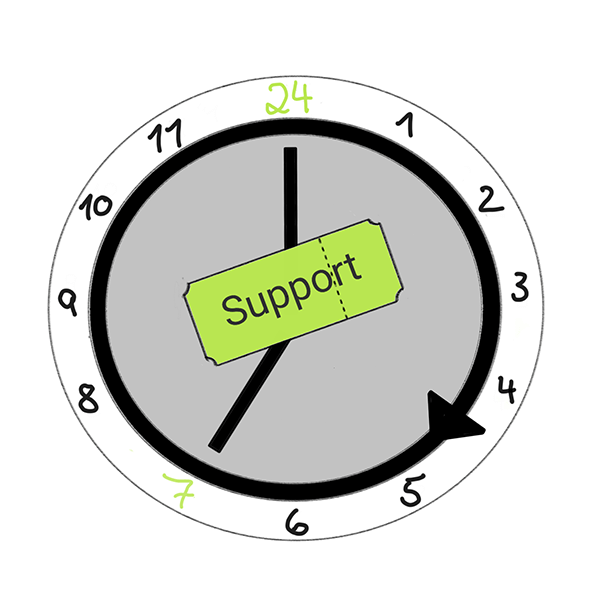 Up-to-date
Our experienced support team will take care of any updates to your collaboration tools upon request. Security patches for the operating systems of the servers are applied automatically. Thus, your servers and the corresponding application are always up to date, also in terms of security.
» show more information
New features and security updates will be applied to your Atlassian, JetBrains or Nextcloud tools by our experienced staff upon request. If you have ordered a test instance, this will happen there first. You then have the opportunity to test these updates before we apply them to the productive instance.
Security updates of the servers are automatically applied as soon as they are available. In addition, we check all connected systems to ensure that they are always up to date and secure.
Consulting for the Integis® Cloud
We will be happy to advise you on all questions regarding the Integis® Cloud.
Write to us and we will get back to you within one business day.