E-mail for internal communication?
Since the early 1990s, e-mail has become an essential part of the exchange of information between companies and within companies. Letters and faxes are a thing of the past in many areas.
Every day, countless e-mails arrive in personal mailboxes. The trick is to filter important from unimportant information and time-critical from time-insensitive requests. This creates stress. The resulting flood of information reaches its tragic climax within a page-long progression through multiple forwarding and copying. The unequal level of knowledge between all participants and the associated workload causes frustration. Drafting also takes time. Market researchers estimate that employees now spend up to 20 hours of their weekly working time composing, editing and sorting "electronic letters".
For communication between companies, e-mail will certainly be indispensable in the next few years, but also for internal communication? E-mail as a basic means of communication does not serve the purpose of networking employees and exchanging knowledge. The classic e-mail only has a sender and a recipient, and cannot really spread tasks and knowledge.
"Knowledge is no longer personal, but accessible to all"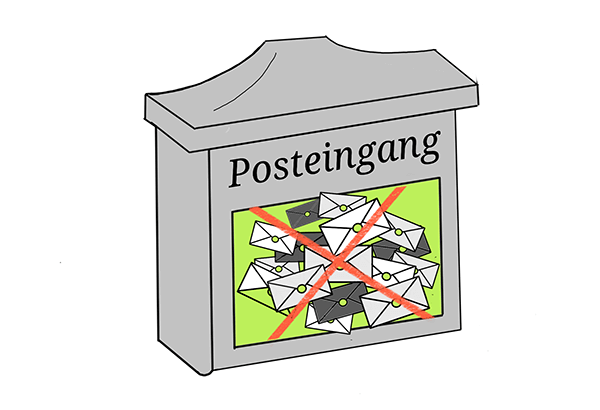 There has to be a rethinking of how we want to direct communication in the future. So how must the content of the message be designed and what medium can we use for it?
One solution is to combine so-called collaborative platforms with task and project management functions. These social networks include, for example, wikis, chats, kanban boards, dashboards, and they can be quickly customized and extended. At any time and any place, work can be designed in a contemporary way and implemented effectively. "Knowledge is no longer personalized, but accessible to all," says David-Andreas Bergens (CEO Pix Software GmbH). With a view to deadlines and tasks to be completed, and taking into account the time available, workflows can be implemented collectively. Tasks exist only once and can be passed on by those involved. Duplication of work is systemically prevented. Comprehensive documentation of all activities is automatically managed by the system.
With regard to the new generation, which will dominate the working world in the coming years, companies should act now. After all, for today's generation, no longer working with stationery and faxes was an essential factor. In order to secure the future, we need to think about tomorrow today, especially when the current technological solution is already reaching its limits. The most important, but also most difficult step in this process is the mental change of all involved - the digital transformation!
Do you have questions about our collaborative tools and solutions?
We would be happy to advise you personally and offer you customized solutions around
Licenses, support, hosting and workshops
Give us a call or send us an email.